Recently, I was remembering long ago when a dear friend and I were both on a journey to conceive and trying out all these different ways of eating, we continued to make a pact that we would not let go of that which brings us pleasure. This has stayed close to me since: This awareness that pleasure in my life is interwoven into the fabric of my being.
I'm not just talking about food or love making. The other day we were taking down the Christmas lights off of our house and I felt this deep sadness. Not because Christmas was over but because twinkly lights bring me so much pleasure. So, as I was about to pack them into our Christmas box, I looked around the inside of our home and wondered if I could hang them in a space where my boys and I gather every day. The living room!
That got me thinking. What about twinkly lights in other places? I've hung lights in various rooms throughout my life but there was something different about this choice, this time. I had a deeper awareness of the effect these lights have on my soul. Oh how romantic the light is. Oh how it puts us at ease and inspires deep exhales.
So it got me thinking even more about things that make life pulse through my veins. Plants draped throughout my home, incense always burning, snuggling with pets and those I love throughout the day, breve in my latte, saying poetry out loud to myself while laying on my bed, handmade gifts around my home, hanging fabric in a doorway rather than a door, lighting candles for prayer, intention and for those in need, burning sage, lazy mornings in bed in my husband's arms, documenting my life through images and words...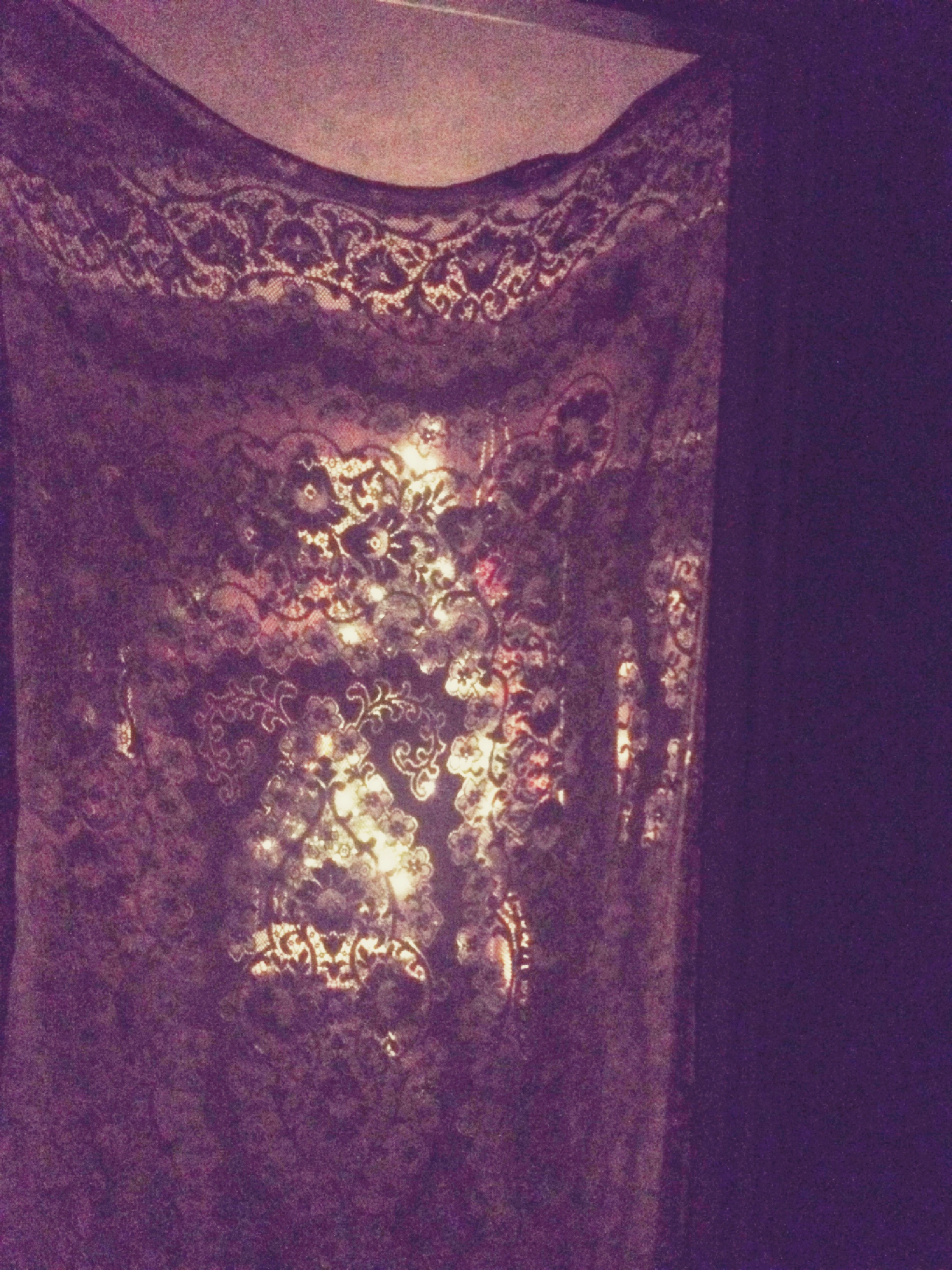 oh so many things. And even if I do all or one of these things each day, even if for just a few minutes...it brings such pleasure to me.
I've been discussing this with a friend and this morning she left me a message saying she was on her way to seek pleasure and get herself a red lipstick that she can wear around the home with her babies. Just the word "pleasure" has taken on new meaning for her, for me...and added some fun and light we needed.
Life of pleasure. What brings you pleasure that you want more of in your life?